Carolina Road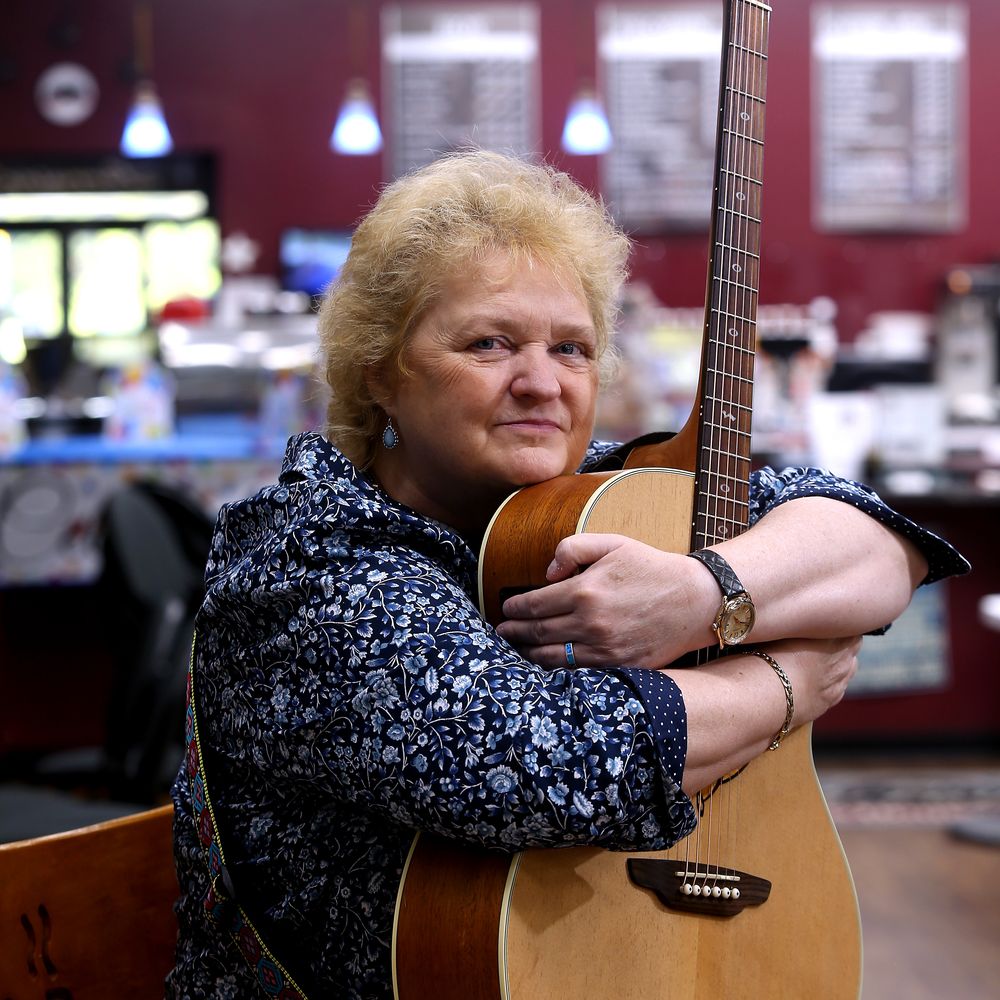 LORRAINE JORDAN
Mandolin / Guitar / Lead and Tenor Vocals
If a song was written about the life and times of Lorraine Jordan, it would be a spirited mix of her driving mandolin, lightning-speed banjo, a bit of country pedal steel, and soulful vocals that seemingly go on forever.
Known as the "Lady of Tradition" in the Bluegrass community, Lorraine has made an indelible mark not only on North Carolina music culture, but within the greater Bluegrass culture. To say Lorraine is an original would be the understatement of the decade. She not only thinks outside of the box, she builds new boxes. Here are just a few examples:
Produced and performed on "Daughters of Bluegrass
Back to the Well," the 2006 International Bluegrass Music Association (IBMA) Recorded Event of the Year.
Produced and performed on "Daughters of Bluegrass – Bluegrass Bouquet," the 2009 IBMA Recorded Event of the Year.
Awarded the Society for Preservation of Bluegrass Music of America's (SPBGMA) "Traditional Female Vocalist of the Year," 2015.
Scored 3 No. 1 hits on Bluegrass charts; the latest "True Grass" stayed at No. 1 an astounding 4 consecutive months and on the charts for nearly a year-and-a-half.
Owns and operates Lorraine's Coffee House & Music, a popular listening hall in Garner, N.C.
Produced and performed the successful collaborative recording "Country Grass," which featured such legendary greats as John Anderson, Lynn Anderson, Jim Ed Brown, John Conlee, Crystal Gayle, Lee Greenwood, The Kentucky Headhunters, Michael Martin Murphey, Eddy Raven, Marty Raybon, Ronnie Reno, and T.G. Sheppard.
Four straight months at #1 with the hit single "Bill Monroe's Ol Mandolin" on the National Bluegrass Chart.
Lorraine's handpicked Carolina Road band is comprised of well-known musicians Ben Greene, Randy Graham, Matt Hooper and Allen Dyer, who have played with a "Who's Who" in the industry, including Charlie Moore, The Bluegrass Cardinals, Doyle Lawson & Quicksilver, James King, Lost & Found, David Parmley & Continental Divide, and Don Rigsby, to name just a few. Their stellar musicianship and versatility ensure award-winning powerhouse performances of every song, be it "True" or "Country" Grass, or a specialty project, recorded live or in-studio.
Success is a way of life for Lorraine Jordan. It's all about a drive and determination that has taken her from the local music scene in Eastern North Carolina to the Grand Ole Opry stage and stellar performances in 40 states and 13 countries. She's also determined to make your next event a success.
Lorraine is proud to endorse Gibson Mandolins, GHS Strings, Colorado Cases, CT Straps, Peterson Tuners, Blue Chip Picks, and Cedar Creek Cases.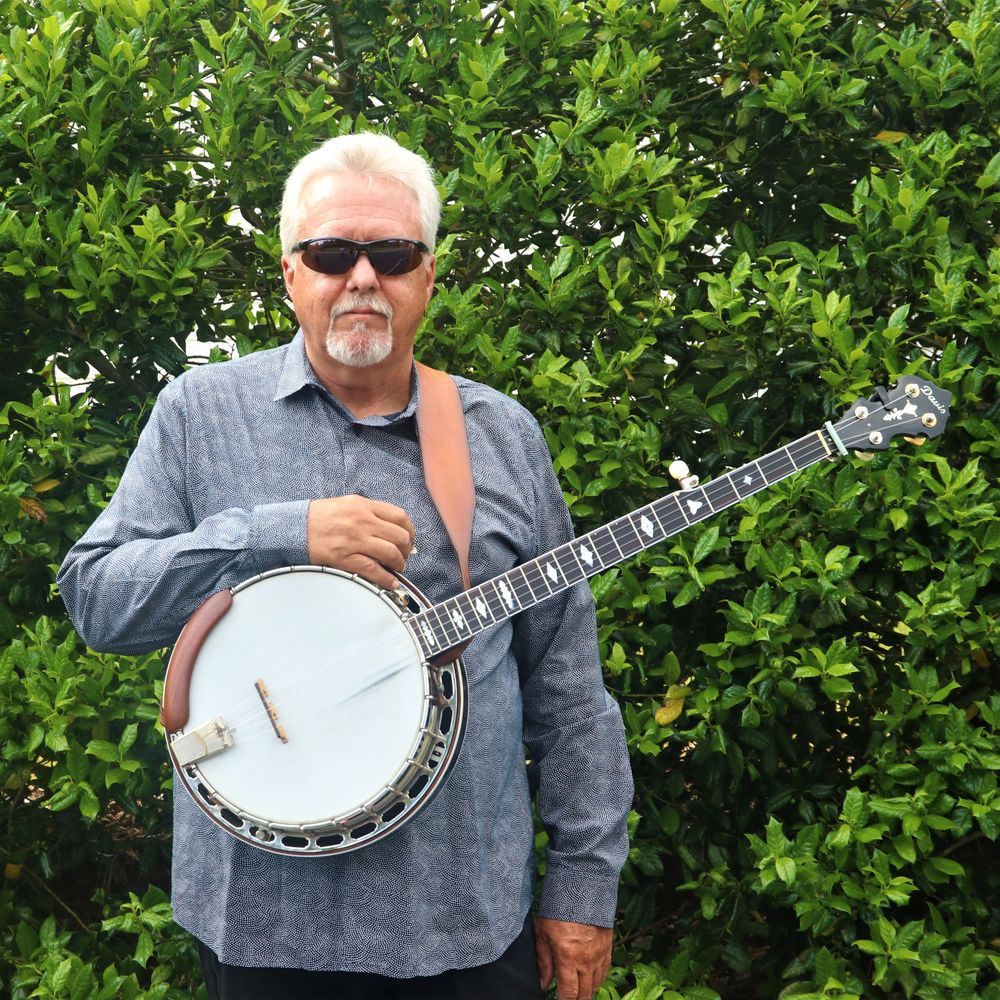 BEN GREENE
Banjo / Bass Vocals
Ben Greene was nominated for the Society for Preservation of Bluegrass Music of America's (SPBGMA) Banjo Player of the Year in 2008, 2009 and 2010. In 2015, he was nominated again – and won. Ben's musical journey began at age 12 when he first picked up a guitar.
In an interview with Greg Cahill of the Banjo NewsLetter, Ben recalled, "I had a cheap guitar; my father told me if I learned to play pretty good, he'd get me a better one. And he had an old banjo in the closet that he'd bought years ago — the fifth peg was gone. We got it out, and got it to where it was playable, and he said the same thing, if I learned to play, he'd get me a better banjo. So, I learned to play "Cripple Creek, Cumberland Gap," you know, the basic starter-out tunes." Ben perfected his techniques – and he got a better banjo.
In 1973, Ben began his professional career playing banjo with the late Charlie Moore. During his six-year tenure with Charlie, Ben recorded six albums.
In the years to follow, Ben showcased his talents on electric bass with The Bluegrass Cardinals and on banjo with Lost & Found, David Parmley & Continental Divide and The James King Band. In 2004, he joined Lorraine Jordan & Carolina Road.
In 2007, Ben recorded a banjo instrumental album titled "On Watson's Cove." In 2010, he recorded "Banjo Sideman" on Blue Circle Records. The project includes a song from every band of which he's been a member.
Ben has performed in every state, plus 17 countries. He lives in Monroe, N.C., just outside of Charlotte.
He is proud to endorse Hatfield Banjos and GHS Strings.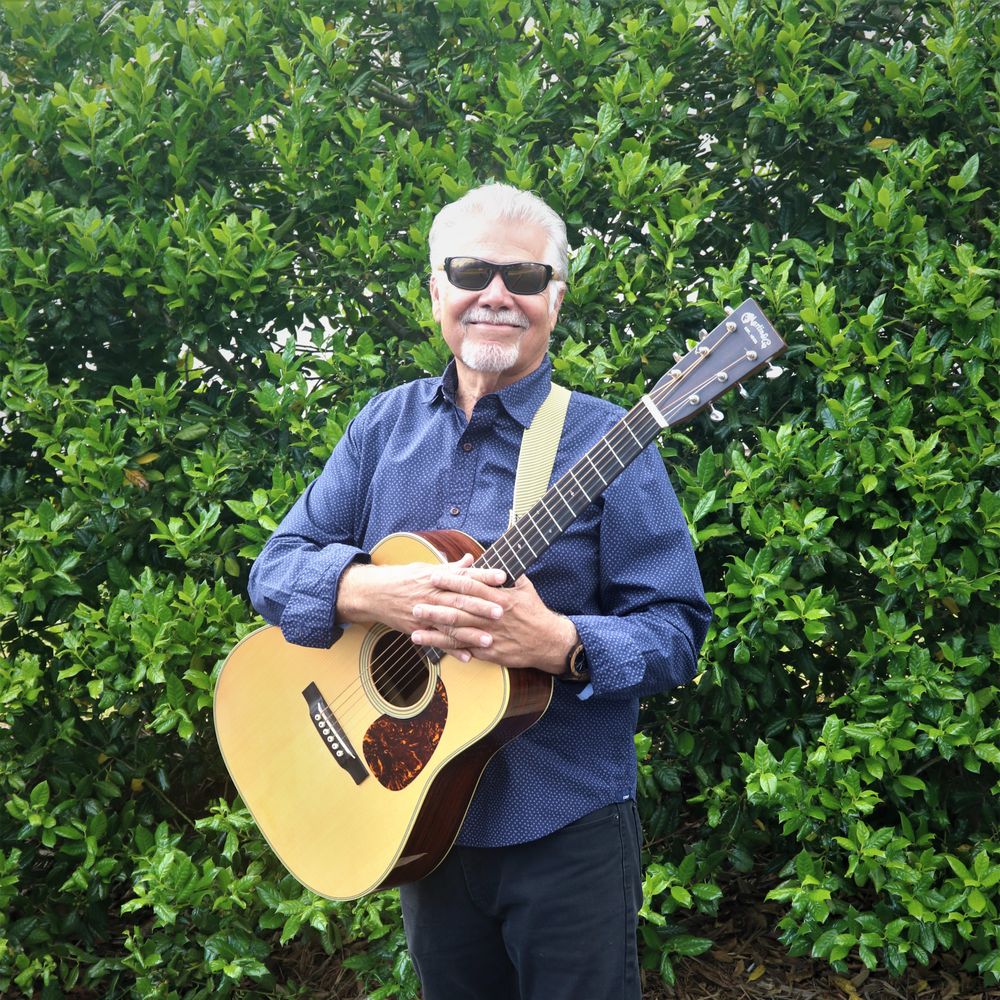 RANDY GRAHAM
Guitar / Bass / Vocals
Music has been at the center of Randy Graham's life since age 11. That's when he shelled out 8 bucks to buy a Silvertone guitar from a neighbor in his native southern California.
By the time Randy was a teenager, he had perfected his playing and became immersed in the hootenanny craze that was sweeping the nation. His skills on rhythm guitar – along with mandolin, bass and vocals – landed him prominent positions with leading acts such as The Bluegrass Cardinals, Doyle Lawson & Quicksilver, BlueRidge, David Parmley & Continental Divide, and the Rickey Wasson Band.
Randy's work can be heard on 30-plus recording projects, and many of the songs he's recorded have gone on to become Bluegrass classics.
From his home base in the Raleigh, N.C. area, Randy balances his Carolina Road musicianship with operating the Graham Talent Group. GTG provides booking and tour support services to several internationally acclaimed Bluegrass artists.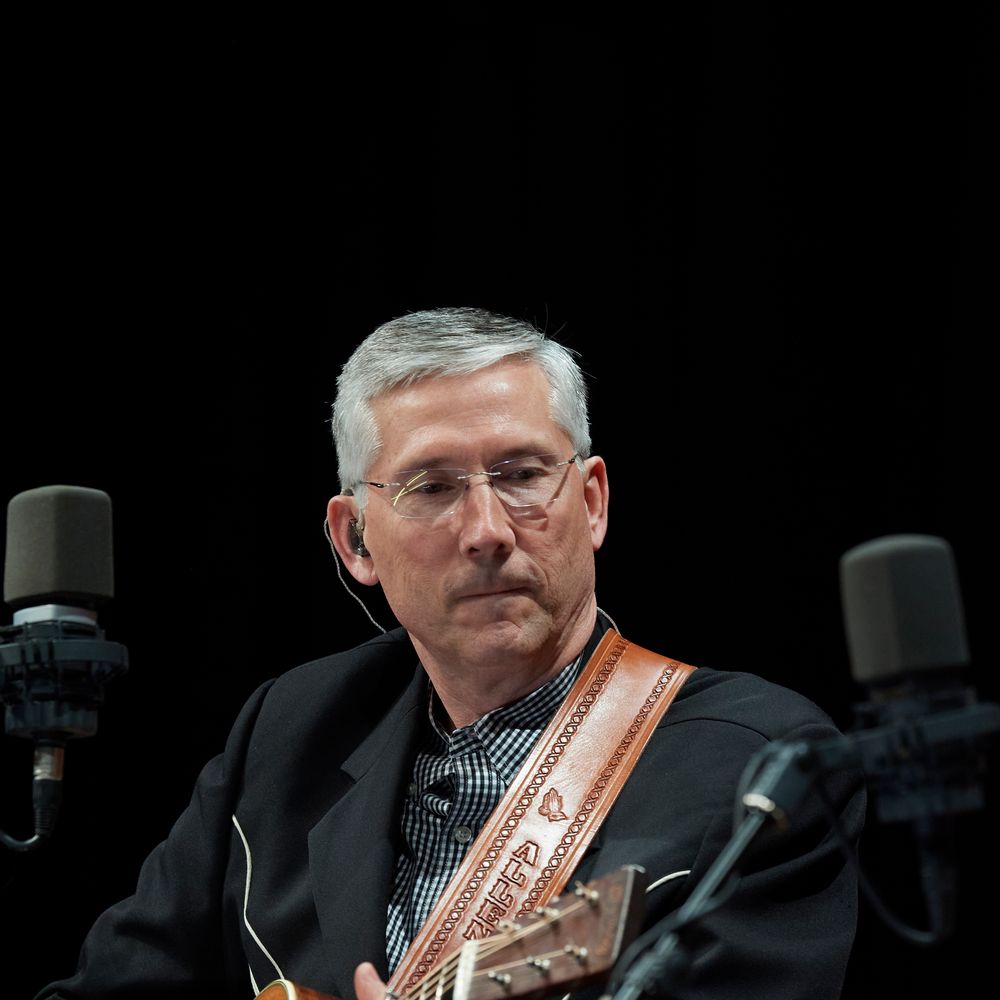 Allen Dyer
Guitar / Lead Vocals
Allen Dyer was introduced to Bluegrass music at an early age by his Dad who played in a band called Brother's N Bluegrass. The father and son spent many summers traveling to Bluegrass festivals around their home in Garner, N.C.
At age 12, Allen started playing guitar and singing. Many fans know him for his most recent work in the Garrett Newton Band.
Like his fellow musicians in Garrett's band and in Lorraine Jordan & Carolina Road, Allen enjoys the more traditional side of Bluegrass … Bill Monroe, Lester Flatt and Earl Scruggs, The Stanley Brothers, Reno and Smiley, and Larry Sparks are some his favorites.
Allen is also a professional electrician. He proudly endorses GHS Strings and BlueChip Picks.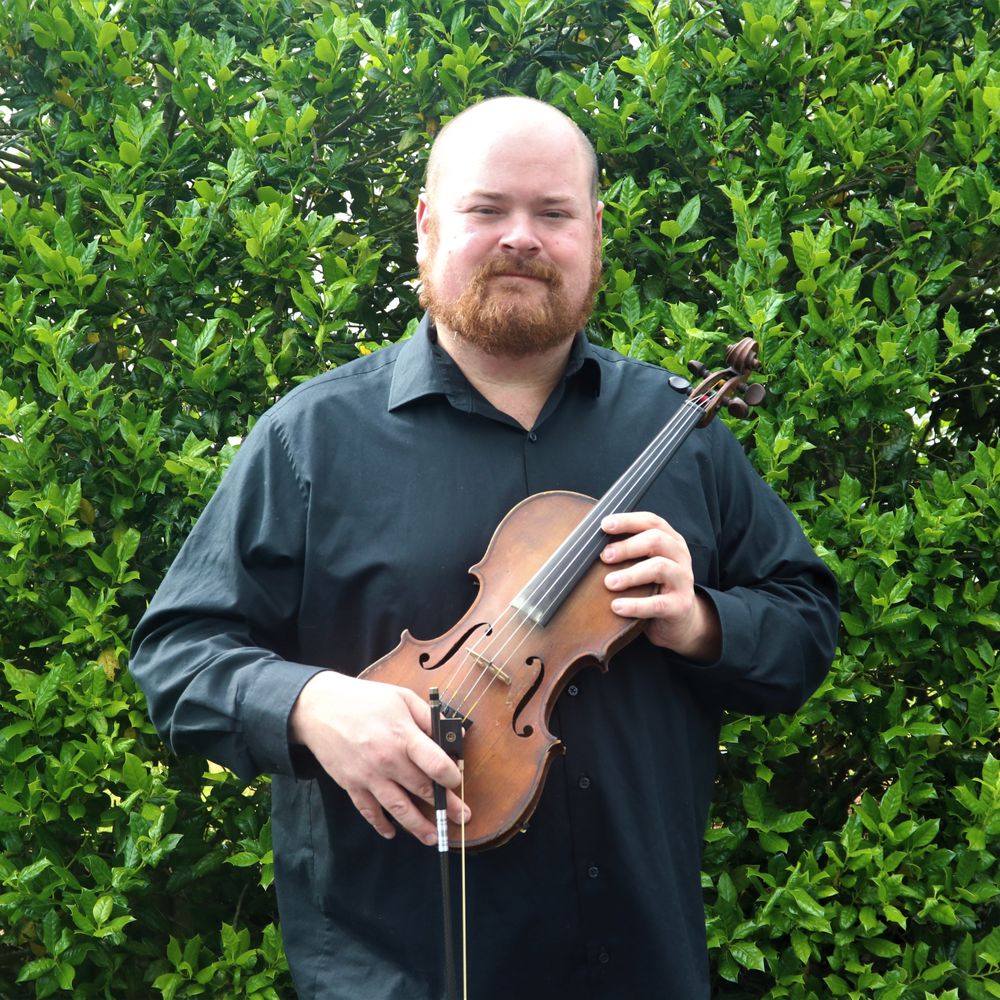 Matt Hooper
Fiddle & Tech Man
Matt Hooper started playing Classical music on the violin at age 12. It didn't take long before he began studying (and mastering) other musical genres, including Country, Jazz, Swing, Rock 'n' Roll – and Bluegrass. 
Over the years, Matt has earned a reputation as one of the most highly respected fiddlers in North Carolina. He performed with the Raleigh-based Kickin' Grass Band and then toured with Don Rigsby and the Midnight Call.
Matt has performed with several other North Carolina bands, including The Grass Cats, Jimmie Cameron and High Lonesome, Carolina Lightning, the Hotwires and, of course, Lorraine Jordan and Carolina Road.
Matt is proud to endorse D'Addario fiddle strings and Sennheiser in-ear monitor systems.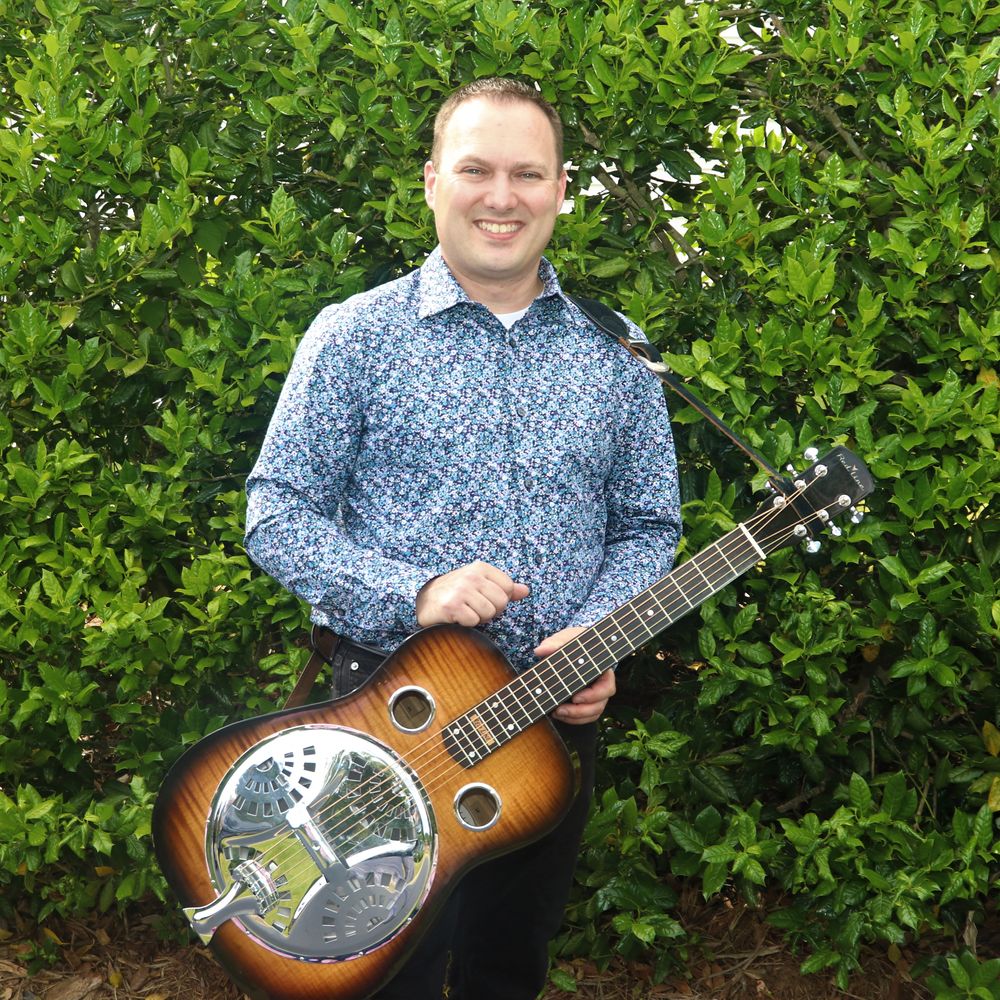 JOE PESSOLANO
DOBRO
Joe is from the state of Virginia and started out early playing Bluegrass. He lived in Nashville Tenn in his early years. He is presently a member of the touring act with Lorraine Jordan called Country Grass on dobro. He is a full time band member with Garrett and Caroline playing mandolin, dobro and singing harmony. Caroline and Joe's blend of vocals can be compared  to the great duet vocals of Lynn Morris and Marshall whom they are fans of. Joe helped craft some of the arrangements the band is playing. He can play all the instruments as needed. Since moving to Benson, NC he has played in several great local bluegrass and gospel bands. Joe is excited about the new music  and glad that the band needed a utility man.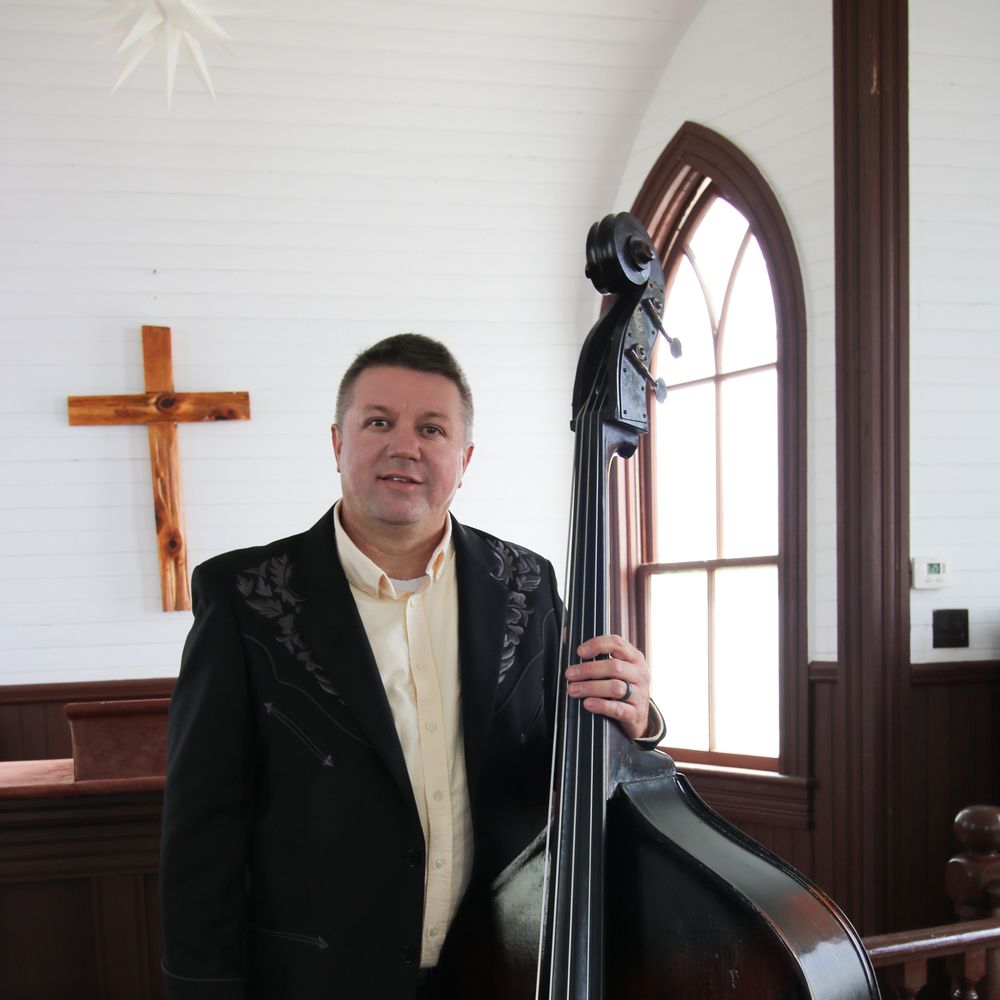 KEVIN LAMM
BASS
Kevin Lamm is the missing link to Carolina Road Band. We have always needed a steady bass player who just really wanted to play bass. Kevin is not just that, but also sings great lead and baritone harmony. "Kevin is one fine fellow," most people say about him, and he defines the word "nice." 
Kevin has mostly played in local bands and spent his time as part owner of the world famouse Parker's BBQ, serving the delicious dishes to Eastern North Carolinians for many years.
Kevin hails from Wilson, NC, and spends his free time enjoying his family and vacationing in Florida.