BOOK THE BAND TODAY!
Lorraine's handpicked Carolina Road band is comprised of well-known musicians Ben Greene, Allen Dyer, Kevin Lamm, Wayne Morris, and Warren Blair, who have played with a "Who's Who" in the industry. Their stellar musicianship and versatility ensure award-winning powerhouse performances of every song, be it "True" or "Country" Grass, or a specialty project, recorded live or in-studio.
We hope to bring this outstanding show to your stage to thrill your audience with an energetic and exciting performance done North Carolina style as only the Carolina Road Band can offer!
Call us with your dates today!
"

Carolina Road's devotion to carrying on bluegrass tradition in the purest and most authentic way has been a hallmark of band's ongoing efforts since the beginning. .....it takes more than merely stating a case [True Grass] to prove their prowess, and as a result, with every track that follows, Jordan and her compatriots demonstrate that they possess the effusive energy, high harmonies, instrumental dexterity, skill and savvy that provides the very essence of their timeless technique. " - Lee Zimmerman, Bluegrass Today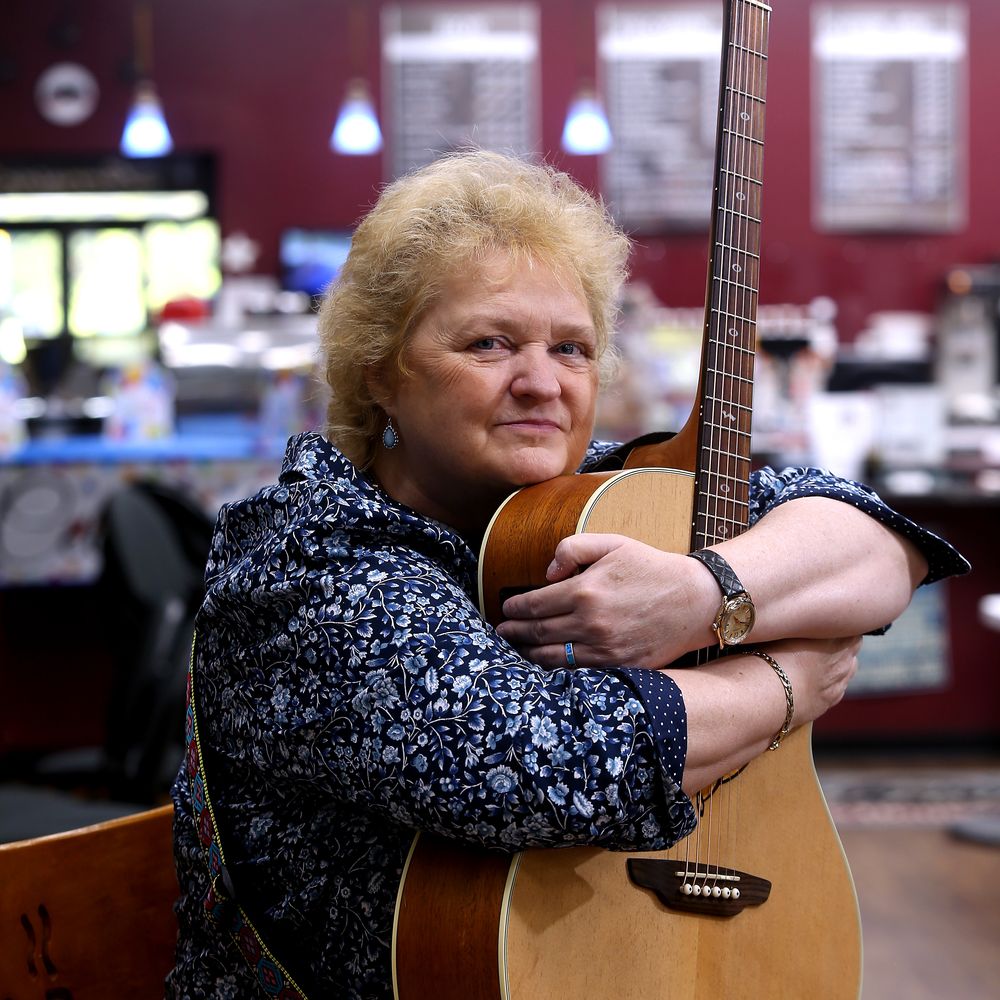 Keeping with Tradition
Pinecastle Music recording artists Lorraine Jordan & Carolina Road have a distinct sound and charismatic stage show, which sets them apart from many traditional bluegrass bands. Affectionately known as the "Lady of Tradition" in bluegrass, Lorraine has fronted Carolina Road for over 15 years. The band's distinct sound and old time flair can be attributed to the bluegrass-rich area of North Carolina from which they hail and borrow their name. As the founding member and band leader for Carolina Road, Lorraine Jordan's showmanship and chemistry with the audience makes the group one of the most popular bands among bluegrass fans today. 
In 2019 the band released a brand new single on Pinecastle Records called, "Why Can't Blue Grass (Just Be True Grass Again)" with special guests and both IBMA Male Vocalists of the Year, Junior Sisk and Danny Paisley. The effort went on to capture the #1 song on the National Survey chart for four months in a row and created a forceful movement, renewing a passion within the industry for traditional bluegrass music. 
PRESS PHOTOS FOR DOWNLOAD