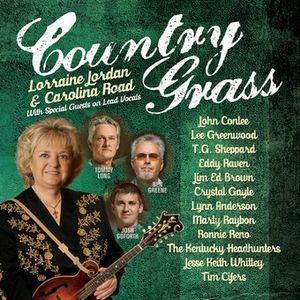 Lorraine Jordan & Carolina Road have paired up with TG Sheppard for a spunky rendition of "Do You Wanna Go to Heaven," and The Boot has the exclusive premiere of the accompanying music video. 
Written by Curly Putman and Bucky Jones, "Do You Wanna Go to Heaven" was Sheppard's fifth No. 1 hit. It was released in July of 1980 as the second single from his Smooth Sailin' album, and its popularity kept it on the charts for 11 weeks. This new recording of "Do You Wanna Go to Heaven" comes off of Jordan's newest record, Country Grass, which was released in June and features remakes of many other classic country hits, including "Common Man," "I Got Mexico" and more. 
"It was such an honor to work with TG," Jordan tells The Boot. "His music has so much heart, and we learned a lot from him." 
This video for "Do You Wanna Go to Heaven" especially showcases the talents of Jordan's band, Carolina Road. Fronted by Jordan (also known as the "Lady of Tradition" in the bluegrass world), the group also includes Ben Greene (banjo, vocals), who takes half of the lead vocals for this performance. His deep voice contrasts perfectly with Sheppard's, and the SPBGMA's 2015 Banjo Player of the Year proves that he can hit those basement notes just as easily as he can play his instrument. Josh Goforth (fiddle / guitar / vocals), Tommy Long (guitar / lead vocals), Jason Moore (bass) and Brad Hudson (dobro) round out Carolina Road's lineup. 
Other collaborations on Country Grass feature Crystal Gayle, Lee Greenwood, Jim Ed Brown and more. The record is available on iTunes. 
https://theboot.com/lorraine-jordan-and-carolina-road-tg-sheppard-do-you-wanna-go-to-heaven-music-video/