Florida country icon premieres a new video for the song, which was recorded with bluegrass group Lorraine Jordan & Carolina Road 
By JOSEPH HUDAK, ROLLING STONE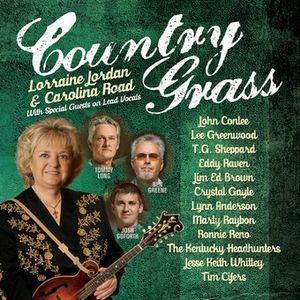 In 1992, John Anderson released the album Seminole Wind, a project that landed in the Top 10 of the Billboard Country Albums chart on the strength of tracks like "Straight Tequila Night," "Steamy Windows" and the evocative title track. The song, a Number Two hit, is a tribute to Anderson's home state of Florida and has become synonymous with the singer and Sunshine State country music. 
Recently, with help from bluegrass group Lorraine Jordan & Carolina Road, Anderson recut "Seminole Wind" for Jordan's album Country Grass. The project assembles some of country's most famous voices for string-based versions of their hits. Along with Anderson, Country Grass features songs by Crystal Gayle, Lee Greenwood, John Conlee, Marty Raybon, Eddy Raven and the Kentucky Headhunters. Jim Ed Brown and Lynn Anderson, who both died last year, also appear. 
While promoting his 2015 album Goldmine, Anderson recalled how his record label at the time worried that "Seminole Wind" wouldn't work outside of Florida. But when he debuted the song onstage in Seattle, where it was met with a standing ovation, he knew he had a universal hit. 
Along with the bluegrass version of "Seminole Wind," Anderson and Carolina Road filmed a new performance video, with Anderson and Jordan bathed in golden light. Watch the premiere above. 
In a 2015 interview with Rolling Stone Country, Anderson reflected on the state of country music. "The sounds of the fiddle and the steel has all changed so much, that in some ways at this point, I'm really worried about my particular kind of country music becoming extinct," he said. "I've never really been a guy to stand up and go so much in one direction this way or that way, but this traditional country sound does mean a whole lot to me. It's been my whole life." 
https://www.rollingstone.com/music/music-country/hear-john-andersons-new-bluegrass-take-on-seminole-wind-105839/