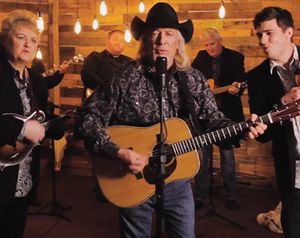 Lorraine Jordan has released yet another collaboration video from her current album, Country Grass. The record, consisting of grassified duets with top-selling country artists, has helped elevate her and Carolina Road to a new level of visibility within both bluegrass and country music circles. 
On top of the appeal of hearing chart-topping hits in a bluegrass setting, much of the credit for the album's success is owed to Jordan's publicists, Webster Public Relations in Nashville, who helped coordinate with their country clients to put them together with Carolina Road in the studio. 
This most recent music video finds John Anderson reprising his 1992 hit, Seminole Wind, with Lorraine and the boys. See how you like the grass version.